Now that we're closing in on spring, we're ready for dark winter days to give way to the mood-boosting energy of spring sunlight. When it comes to letting the light into your office, FOX Architects can help. Our portfolio of architecture and interior design projects showcases our ability to maximize natural light, boosting wellness, productivity, morale, and property values.
We've highlighted a few projects from our studios that display our expertise in designing for natural light in a variety of project settings: building recycling, build-to-suit, law firms, nonprofit associations, and more. Here are some spaces we're proud to bear our name.
Reconfiguring two office buildings into one is no easy task, but that's exactly what we're doing with Alexander Court. We're taking the existing 2001 K St. NW and 2000 L St. NW and joining them into an 800,000 square-foot trophy-class office building in downtown Washington, DC. The 12-story glass atrium is a centerpiece of the design, along with a two-story lobby and state-of-the-art glass curtain wall facade that transforms these buildings into a bright, modern, 21st-century structure. Learn more about this project.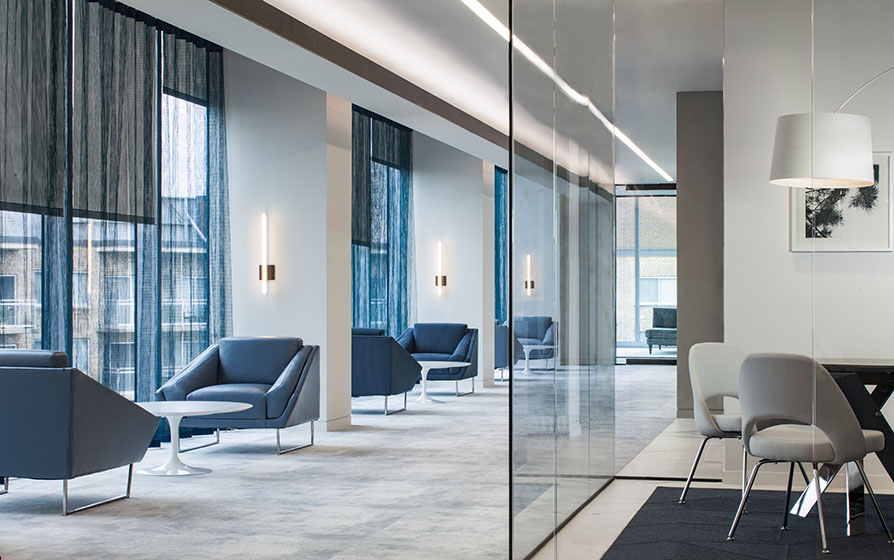 When you think of law firm offices, you might picture dark, wood-paneled walls and overbearing furnishings. Wilkinson Walsh + Eskovitz wanted to break away from that stereotype and reflect the cutting-edge, high-stakes litigation they're known for. FOX Architects gave WW+E the modern, progressive atmosphere they wanted with all-glass office fronts, black trim, and timeless materials. By opening up spaces with glass and increasing light penetration, we elevated WW+E's brand and practice. Learn more about this project.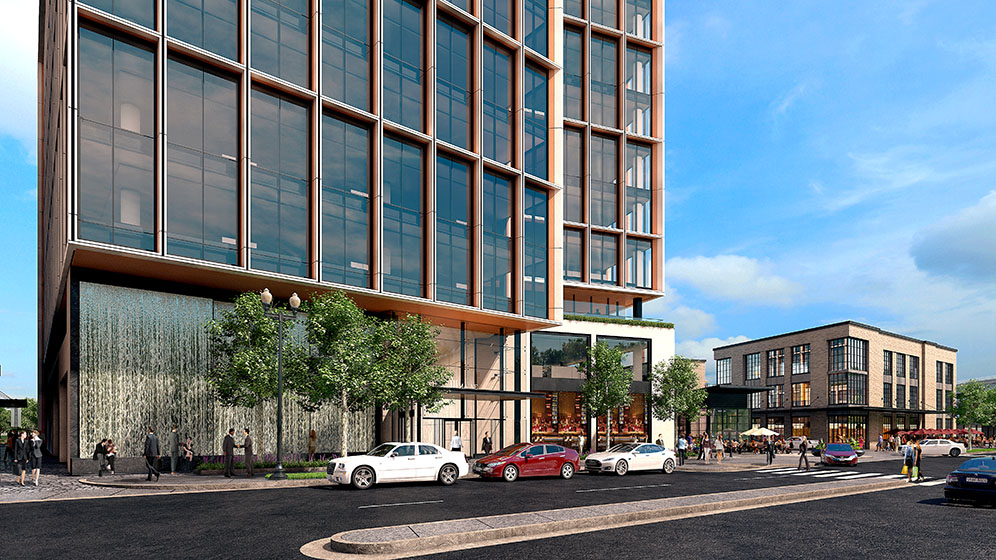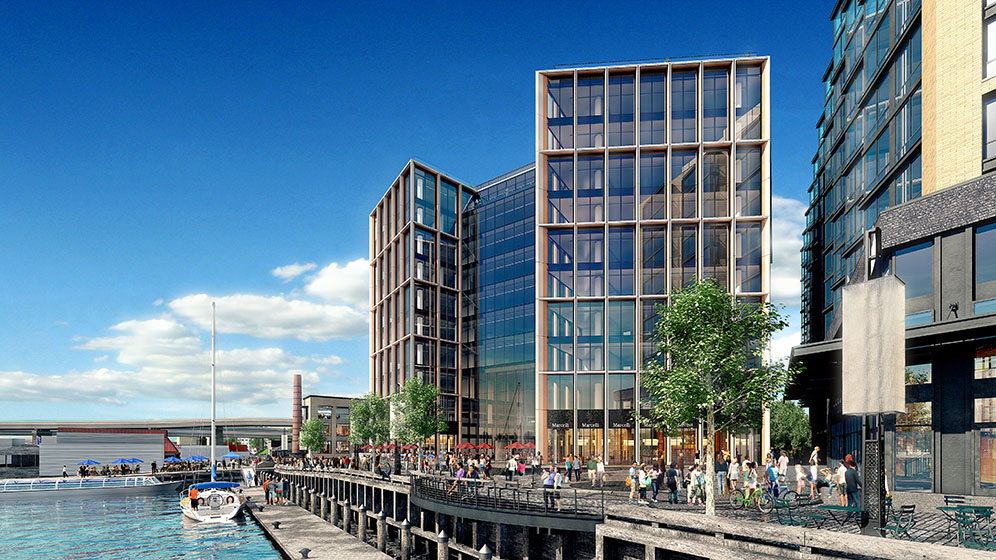 With 10-foot-tall, floor-to-ceiling windows looking out over DC's southwestern waterfront in The Wharf development, 1000 Maine offers unprecedented office views in the district. These unobstructed views are enabled by a glass and terracotta curtain wall system that maximizes natural daylight in the interior. Utilizing ultra-clear, low-iron glass and white, glazed, rain-screen terracotta panels, this system optimizes daylight with an iconic design. Other features maximize daylight as well, such as a four-story glass atrium facing the waterfront and a two-story lobby on Maine Avenue SW.  Learn more about this project.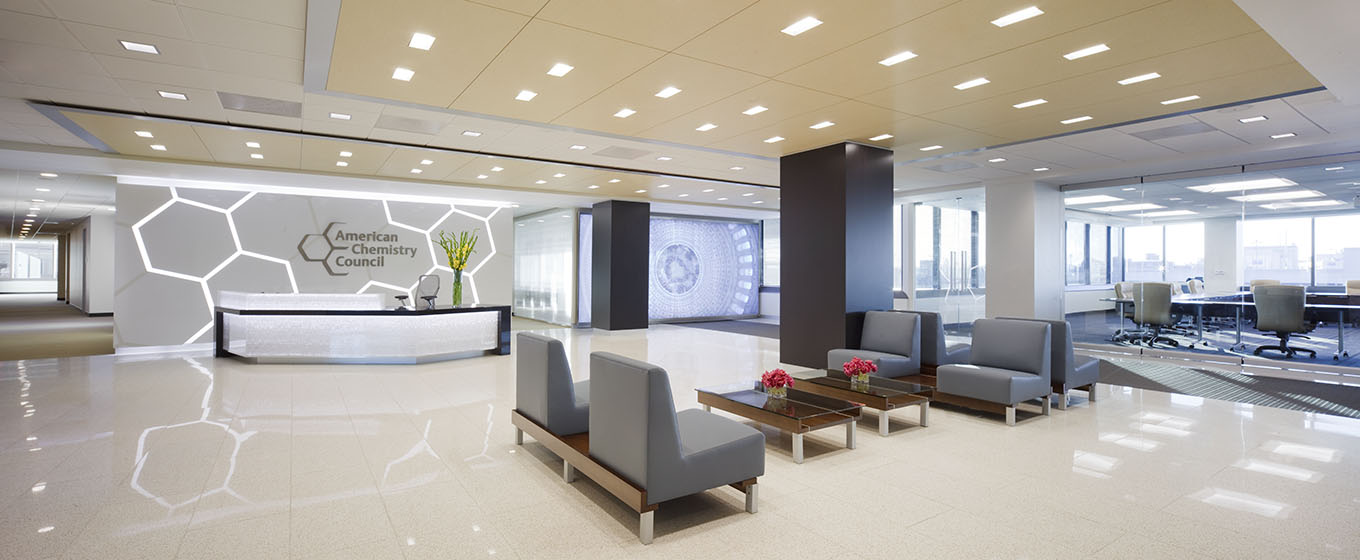 Located near the United States Capitol, American Chemistry Council wanted to showcase their iconic views while letting in natural light for a bright, contemporary space they can show off to influential guests. FOX Architects achieved these goals with materials that accentuate the light in the space and by complementing the high-end view with rich finishes. Learn more about this project.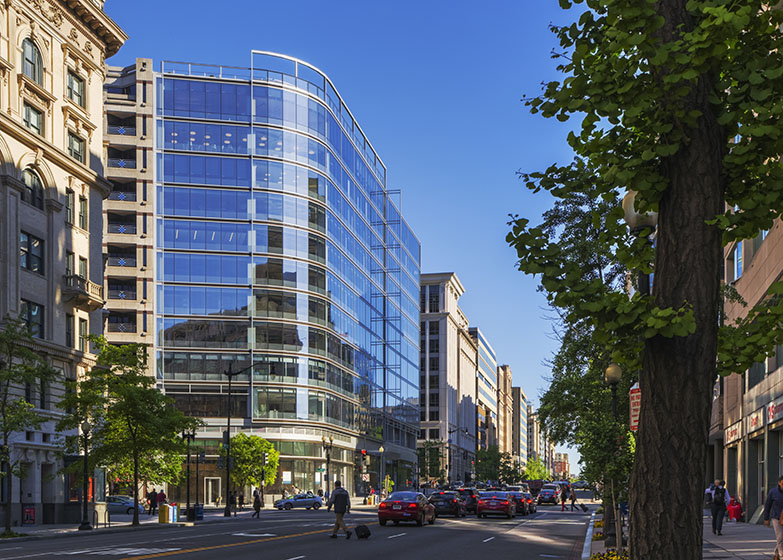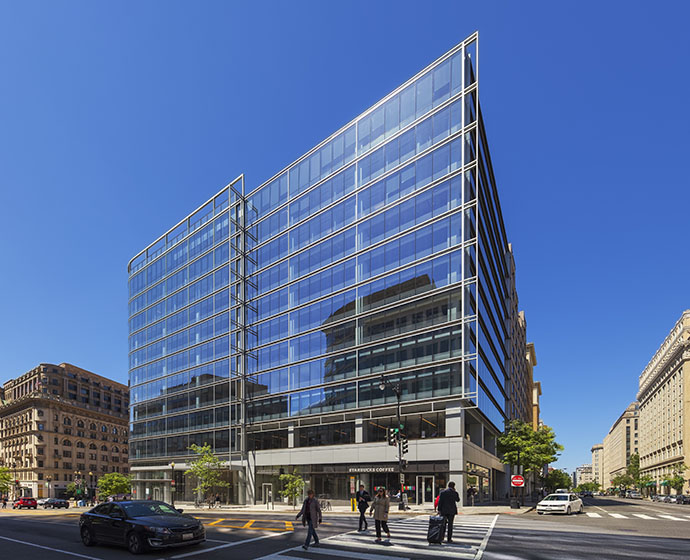 Down the street from the White House, 1401 New York Avenue showcases FOX Architects' expertise in urban building recycling. We recycled this antiquated building that had small, ribbon windows, and opened it up with a state-of-the-art glass curtain wall facade, enabling views of the Washington Monument. Thanks to an abundance of natural light, this office building is now suitable for modern workplace strategies and has new life as a sustainable, vibrant workplace environment. Learn more about this project.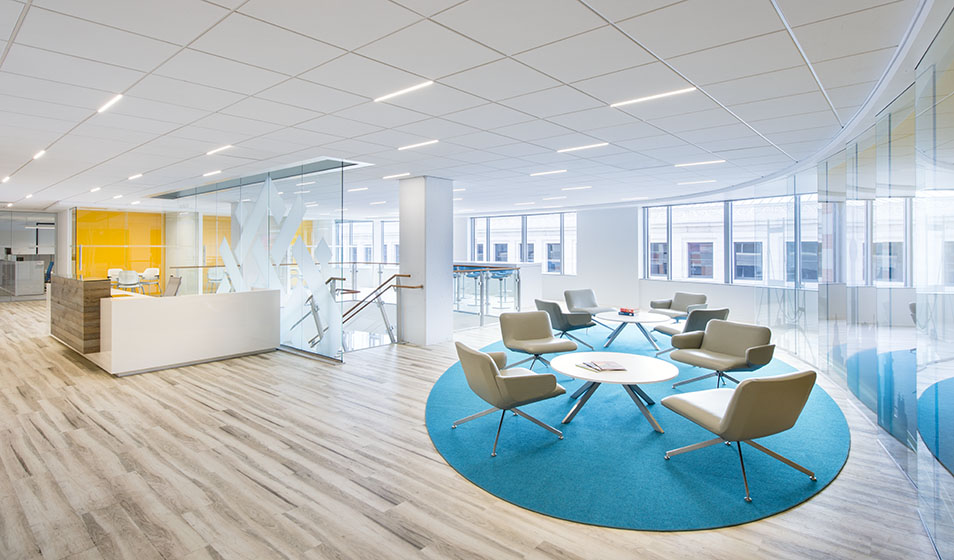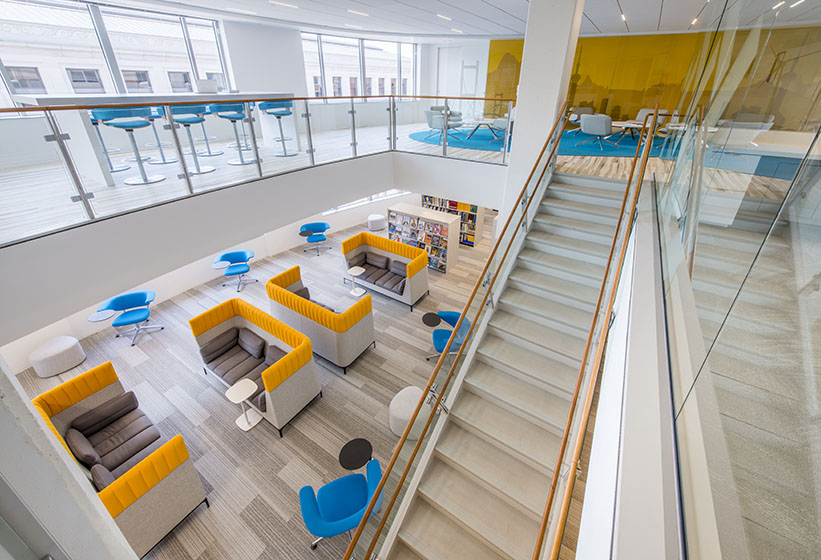 World Resources Institute wanted their office to reflect their open, transparent culture. We designed an open office environment with glass throughout, maximizing daylight to support the look and feel WRI wanted. We used glass on all private, interior offices and located workstations along the window line, allowing natural light to permeate the space. Transparent, glass-walled squad rooms and a centralized, open, staircase also facilitate light penetration. Learn more about this project.
Washington Gas allowed us to showcase our expertise in both base building and interior design, as we designed this 190,000 square-foot office and 75,000 square-foot technology center on a 20-acre campus. We created this bright, collaborative environment with plenty of views of the south lawn amenity. Natural light fills the space along the south facade, where an open, column-free work environment looks out to the green space. The facades respond to both their internal functions and external site contexts, with sensors on the south curtain wall that automatically raise and lower screens in response to daylight conditions. Learn more about this project.
Interested in working with FOX Architects?