At FOX Architects, we've worked hard to build a culture that supports design as a way of life, not as just the work we do. From food to fashion, from friendly, all-staff competitions to creative industry events, we make innovation a priority and a pastime for our staff. Here's a behind-the-scenes look at some of the ways we foster a design culture and what collaboration means to us.
Cosmo Couture
There is no DC design industry event as highly anticipated as IIDA Mid-Atlantic's Cosmo Couture. For many of us at FOX Architects, it's an evening we wouldn't miss, and we can't wait to see what this year's teams create! This design competition pairs local firms with industry partners, challenging each team to create an original garment composed of the industry partner's materials. For Cosmo Couture 2018, FOX Architects paired with Milliken & Company. We were represented by our designers Lauren Pelletier, Laura Kacarab, Kelsey Hutton, Gina Milatzo, and Marisa Vinson, who modeled the gown on the runway. Read more about our team's work and the competition here.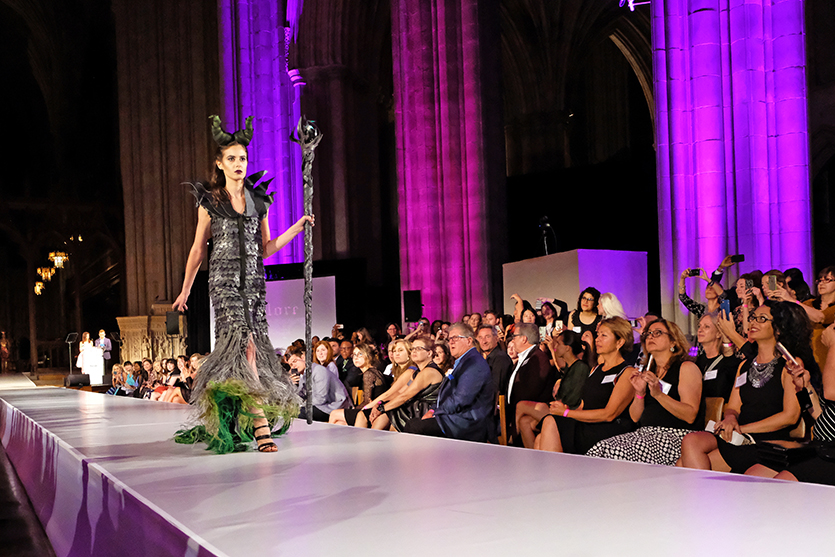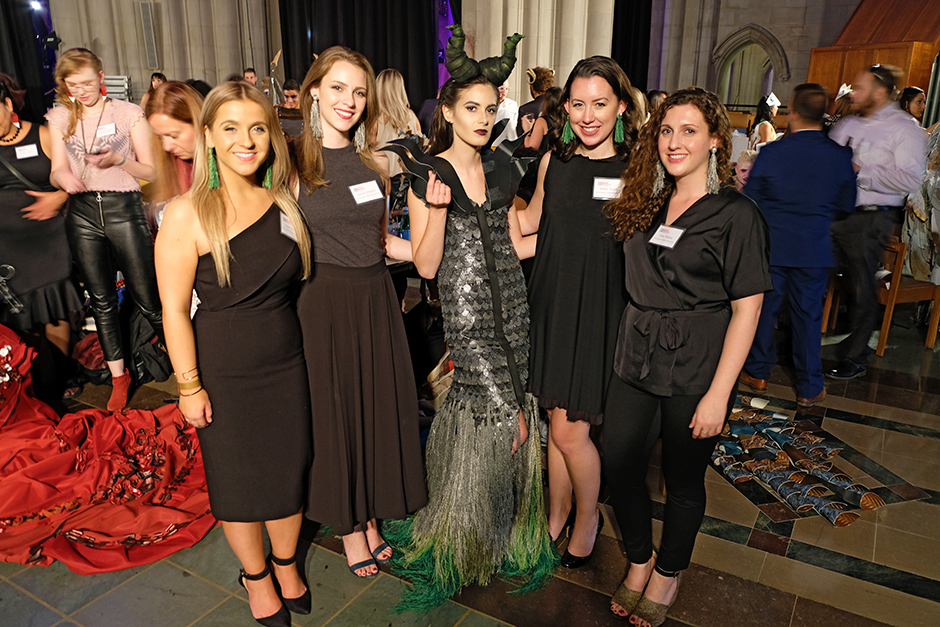 CANstruction
Every Thanksgiving, teams from architecture and interior design firms gather at the National Building Museum for CANstruction: a design-build competition benefiting Capital Area Food Bank. Each firm assembles a team, designs, and builds a structure out of canned goods. The public can view the displays and vote for their favorite by bringing canned goods. All cans are donated to the food bank, helping people in need and challenging designers in a friendly competition. Last year, our team's interpretation of the theme, "CAN't Stop the Beet," was a Beatles-inspired Abbey Road crosswalk.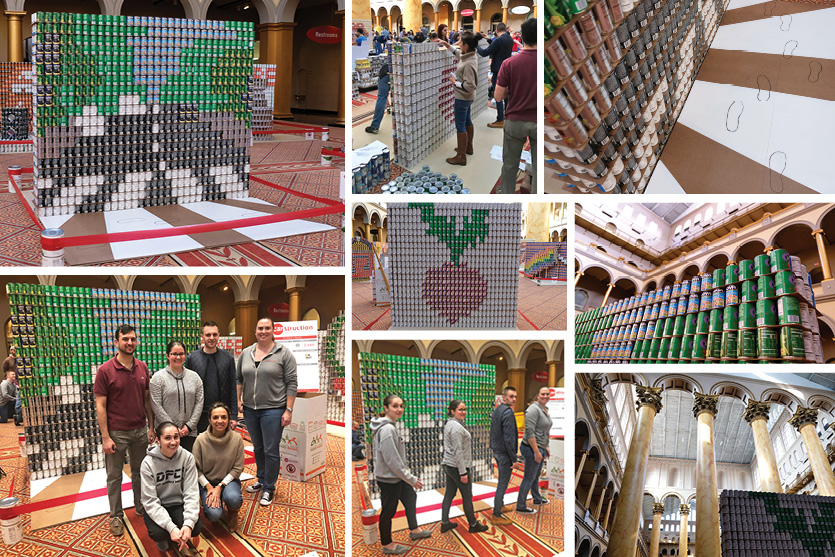 Steelcase Bassline table design competition
Steelcase celebrated their Bassline table collection with a design competition. Using this table base, participants designed their own table top, creatively employing materials for a customized piece. Our team won the People's Choice and Best Use of Materials awards for their wood and cast concrete, geometric design.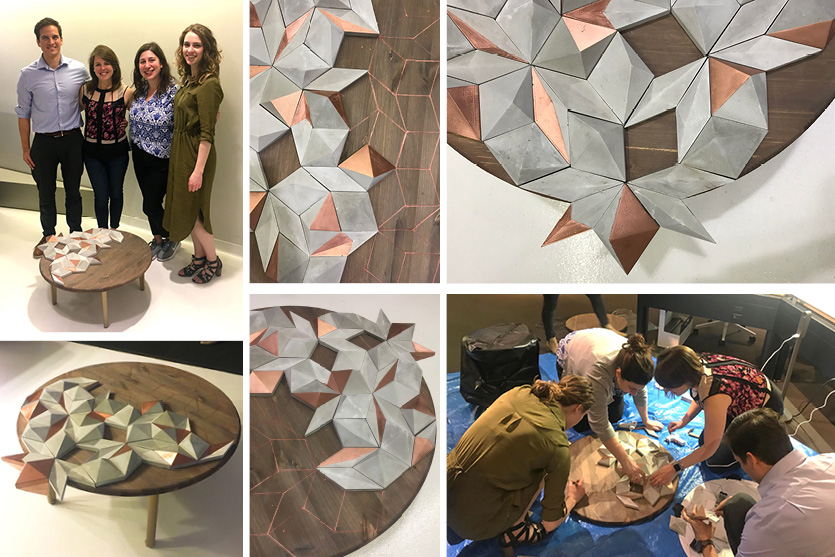 Sketching in the park
We encourage our designers to diversify their skills, so we've spent some summer afternoons sketching in Dupont Circle park!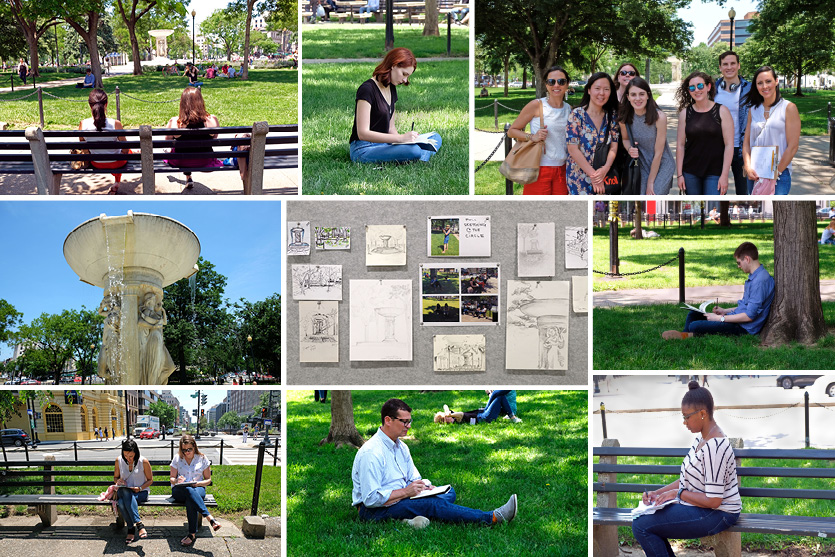 Intern design projects and presentations
In addition to working on real-life, client-based projects, we asked our interns to exercise their design skills with a fun project. The prompt asked our interns to design a food stall with an outdoor seating pavilion at Union Market. What did Maia, Nicole, and Luo come up with? Come back for another post on their work!

Pantone Potluck
Our staff can design buildings and spaces, but can they match a random Pantone color to a tasty, homemade dish? This culinary challenge requires participating staff members to draw a Pantone swatch, and make a dish of their choosing, trying to match the color as closely as possible. Dishes are judged on color matching and deliciousness!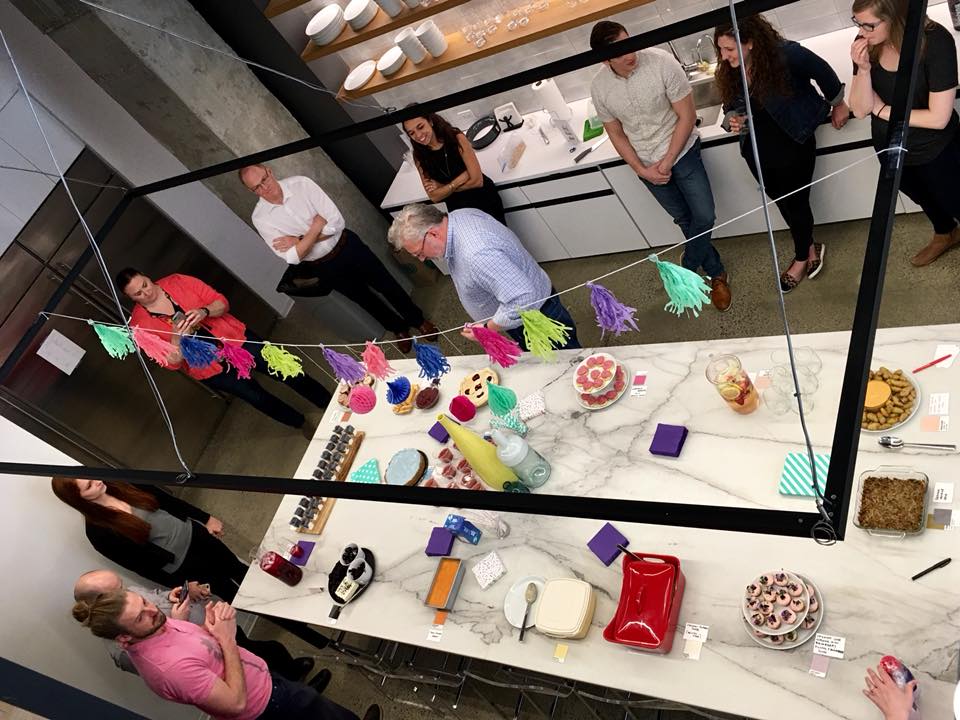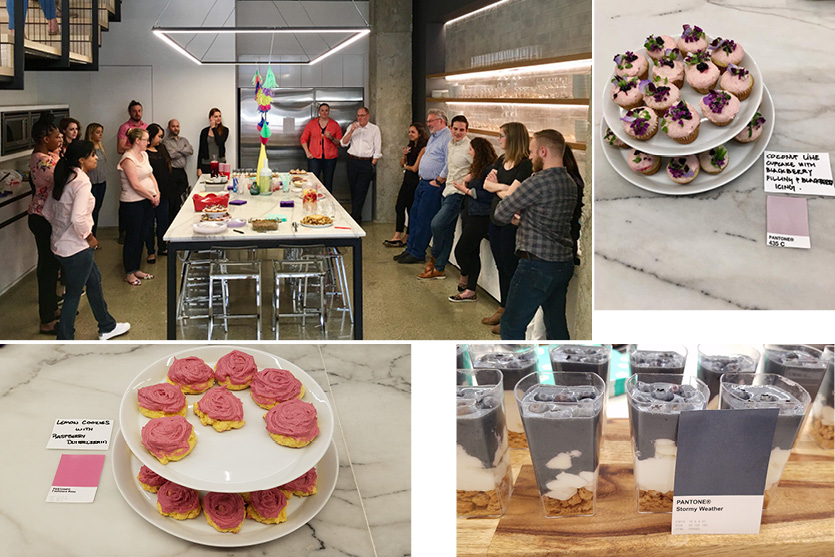 Chili Cook-Off
Cushman & Wakefield's annual Race for Hope Chili Cook-Off is an industry event for a great cause. Benefitting brain tumor research, organizations compete with a chili recipe for attendees to sample. We had our own competition among staff to determine whose recipe would represent FOX Architects. Architect Devin Wilkins gave a strong showing with his "Not Umami's Chili," which we presented from our table styled as a modern fusion café.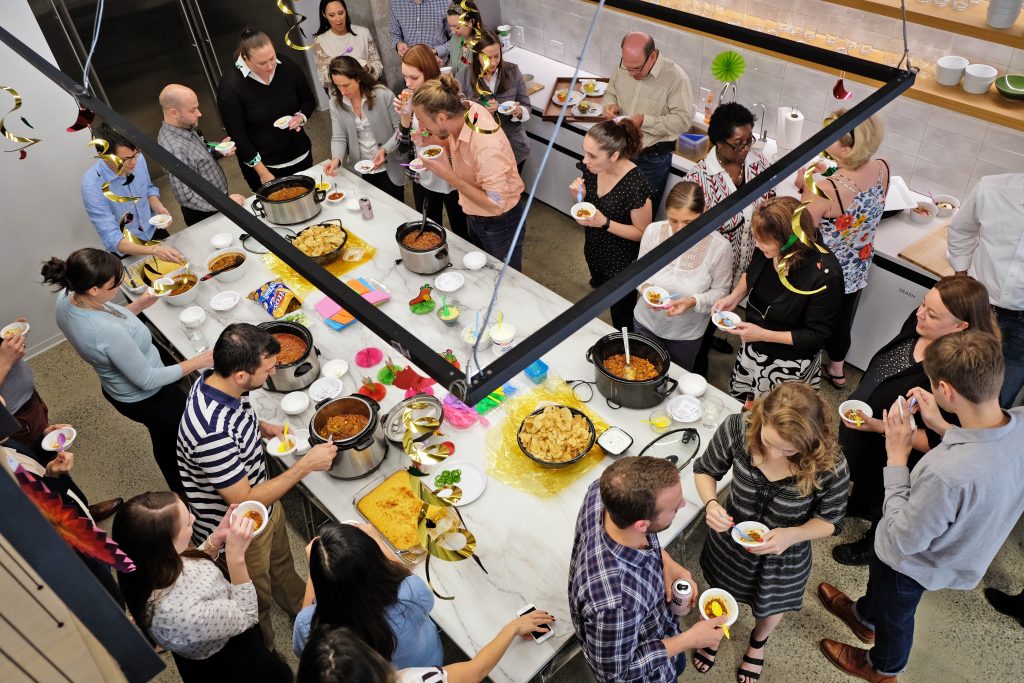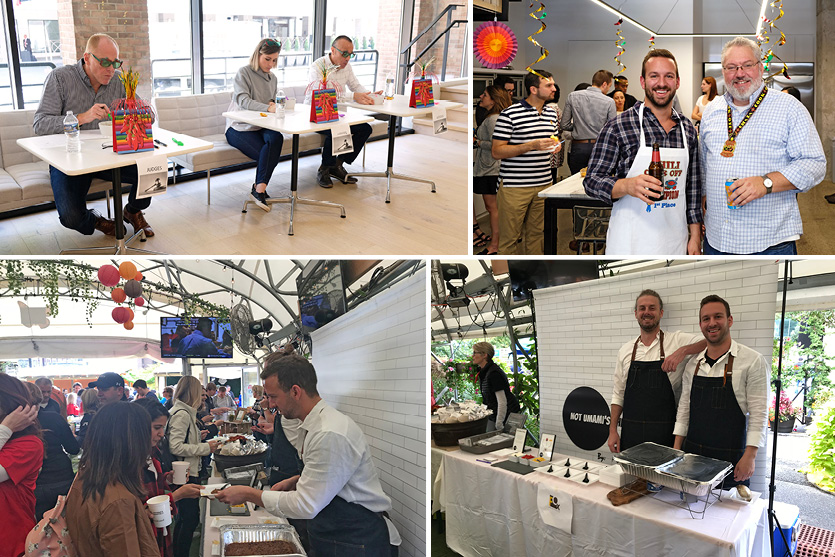 Many of our design activities are annual traditions around our office. We look forward to many of these events every year, and look for more ways to build our skills with collaborative, fun competitions. Interested in joining us?