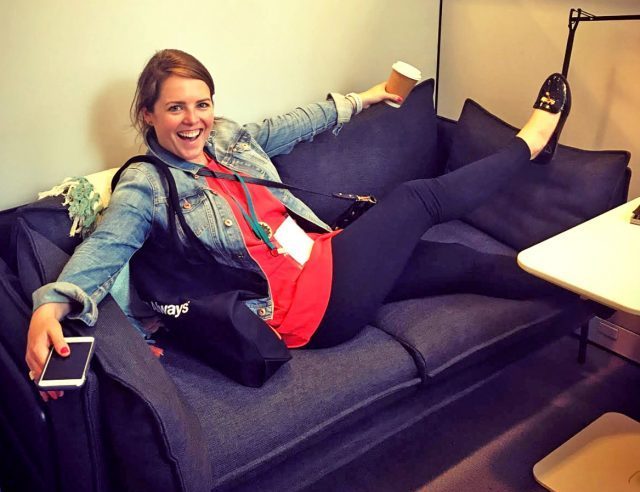 With nearly one million square feet of the latest products in commercial design, NeoCon is an interior designer's dream. What's showcased at NeoCon sets the standard for design and ripples throughout the industry.
FOX Architects Senior Designer Christina McEnroe attended the annual premier design convention and shared what we can expect to see everywhere in commercial design.
Here are Christina's top three and a half design trends from NeoCon 2018.
(What's a half a trend? We'll explain!)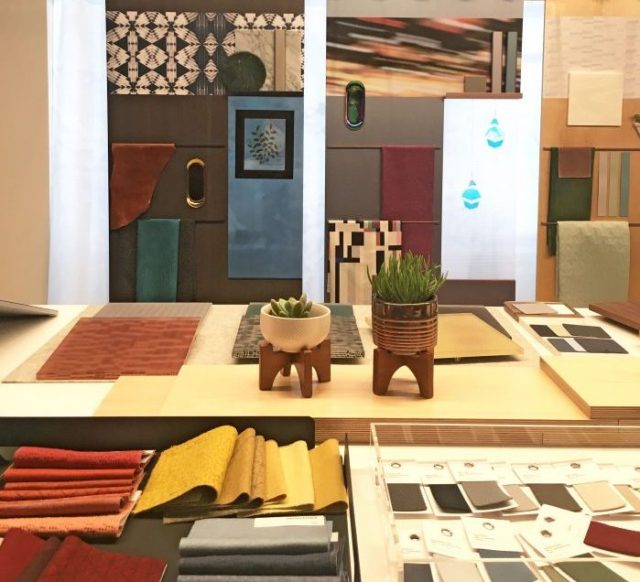 1) JEWEL TONES
Jewel tones were everywhere at NeoCon, striking bold impressions in a wide array of fabric applications.
"We saw lots of jewel tones in fabrics," Christina noted. "Really saturated blues, greens, and ruby colors. Lots of velvet — almost this retro, '60s/'70s vibe."
In recent years, pastel colors have stolen the show, but this year's NeoCon brings about lush hues expressed in texture-rich materials that maximize their richness.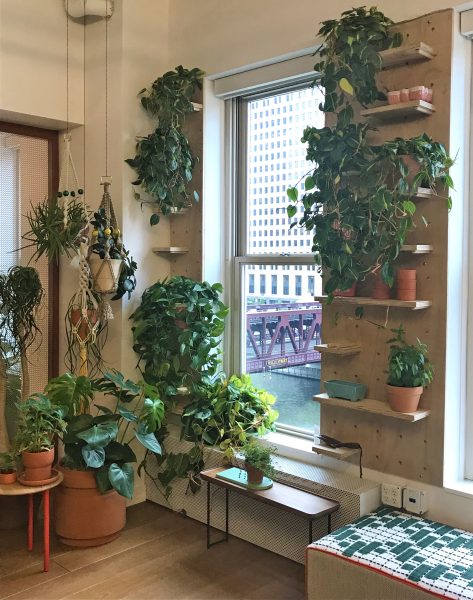 2) Biophilia
Plants aren't just having a moment — they've fully arrived as must-have items for wellness and tranquility. "Many manufacturers are now providing green walls as part of their line," Christina shared.
Apart from plants and greenery, our designers saw natural wood in many furniture offerings.
Patterns that drew inspiration from nature were also a hit, whether the design directly mimicked natural elements or was extrapolated into something more conceptual.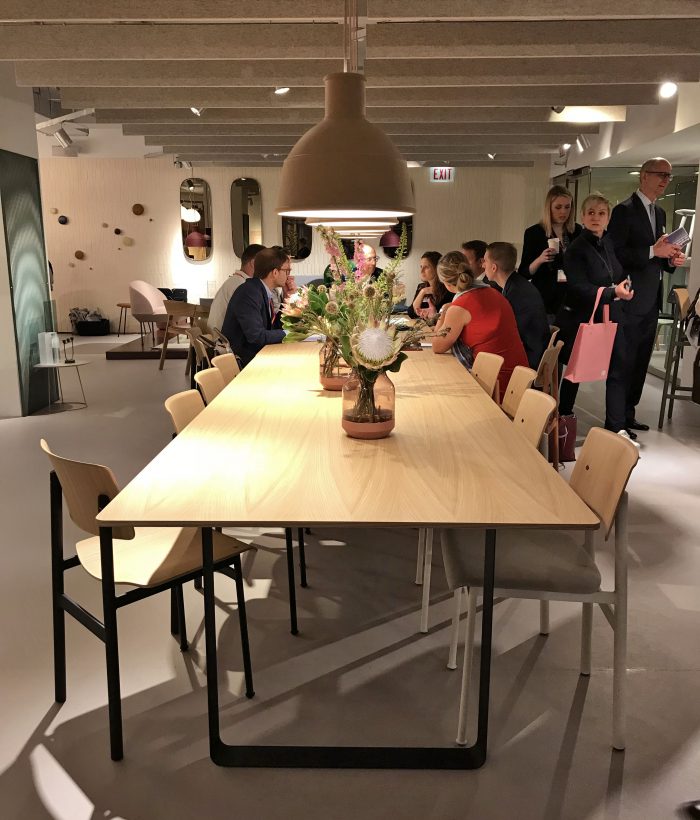 3) Organic Shapes
Breaking with conventional commercial furniture design, many product lines embodied organic shapes. This gave commercial products a residential feel, as 'resimercial' design continues to develop. "For most manufacturers, the table tops had nice, soft, rounded edges. It's less sharp and invokes a sense of calmness and ease," said Christina.
Organic shapes also showed up in seating solutions. "Instead of just linear benches and 90-degree angles, we saw a lot of 120-degree workstations and seating configurations. These angles feel more natural than sharp, 90-degree angles or straight lines," she added.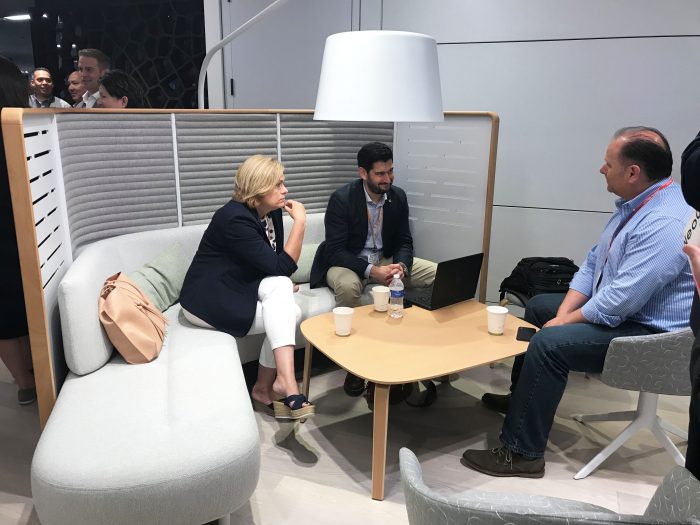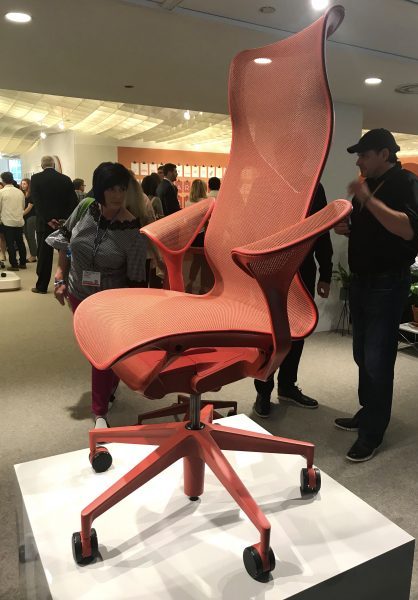 ½) Smart Furniture: The Half a Trend That's Here to Stay
Our final trend is sure to stick around, which might not make it a trend after all. So here's the half trend of NeoCon 2018: smart furniture. While the other trends we've discussed may come or go, we're placing our bets on the staying power of tech. Our designers saw tech-enabled furniture solutions that solve problems for use planning and wellness.
For use planning, occupancy sensors allow real estate facilities teams to monitor how often people are using different spaces. This data allows teams to reassess which types of environments work best for employees — whether they need more workstations, huddle rooms, etc. For wellness, sensors on chairs can communicate with desks, so that when you stand up, the desk automatically rises to meet you at standing height. There's a wellness app that causes your desk to vibrate when it's time for a standing break. And a high-tech chair provides feedback on how you're sitting, thanks to tech-enabled fibers.
NeoCon displayed the power of tech to evolve the products we design and use. "Everything's becoming more advanced," said Christina. "We wear a smart watch, we have a smart phone. Why shouldn't our desk be smart? Why shouldn't our chair be smart?"
The Big Picture: Why Now?
It's no coincidence jewel tones, biophilia, and organic shapes are trending right now. And because styles are taking their cues from nature, there's cohesion among trends. "These trends all go hand-in-hand," Christina added. "We've moved from a focus on LEED and sustainability to an emphasis on wellness."
Christina explained, "The WELL program came out a few years ago, and now we're seeing it translate into design. Design has been focused on sustainability, with products made from a certain amount of recycled content, for example. But that's become the norm. Now it's not as much about the materials as it is about the user's experience. We're always working for the end users, but furniture and finishes have never been as customized as they are now."
Moving toward wellness has moved design considerations toward what's best for the individual rather than what's best for the space they're in. "Our buildings are sustainable, but now how do we make our spaces incorporate what users need — a gym, a mother's room? Now we're seeing this as a common priority," she said.
"Even with the rise of tech-enabled, smart furniture, it's all about how the user is engaging with the space," Christina explained. Instead of focusing on aesthetics or other goals such as sustainable products, designers are prioritizing the user and whether the space is healthy for them. I think you're seeing that common thread when it comes to finishes, furniture, and the emerging technology that helps people better use the space and equips the user with the best workspaces, the best ergonomic solutions. The difference between what we saw at this year's NeoCon and what we've seen in the past is how we approach space. There's no one-size-fits-all solution."