FOX Architects had the distinguished pleasure of collaborating with JLL to launch Experience/Spaces, a collection of workspaces that enable the rapid transformation of traditional office environments into sought-after work destinations. The workspace prototypes directly tackle the barriers corporate leaders are facing while drawing working teams back into the office in the post-pandemic environment. Read the product summary below to gain an understanding of the product, methodology and process disrupting how we think about human-centered workplace design.
---
JLL strategically partnered with FOX Architects to develop Experience / Spaces, a standardized way to transform offices into a hybrid work destinations. Together, the joint team identified design solutions and concepts that address current day workplace pain points. The team utilized agile product development and human centered design strategies to problem solve and solution. In addition to building the concepts, FOX architects produced design development level guidelines for product implementation.
Experience/Spaces are categorized into three unique curated concepts: Create, Flourish and Elevate. Each concept is designed to enhance the user experience within a hybrid office space by supporting the four main work activities: collaboration, focus, social and restoration. These researched-backed prepackaged models offer a human-centric approach to design, bringing organization cost savings by reducing the time required through the traditional design from 6 months to 6 weeks. Through voice-of-consumer testing, embedded feedback, concept experimentation and workplace strategy alignment, the design teams were able to produce the following distinct concept aesthetics.
Create
This concept was designed for organizations which require spaces that facilitate co-creation with a highly collaborative, technology-enabled, energetic space. The design layers volumes and raw materials to produce geometric forms. Bold, evocative color, which can be tailored to an organizations brand identity, adds to the playful and dynamic environment. This is design is best suited for companies with a concentration in technology, innovation and development.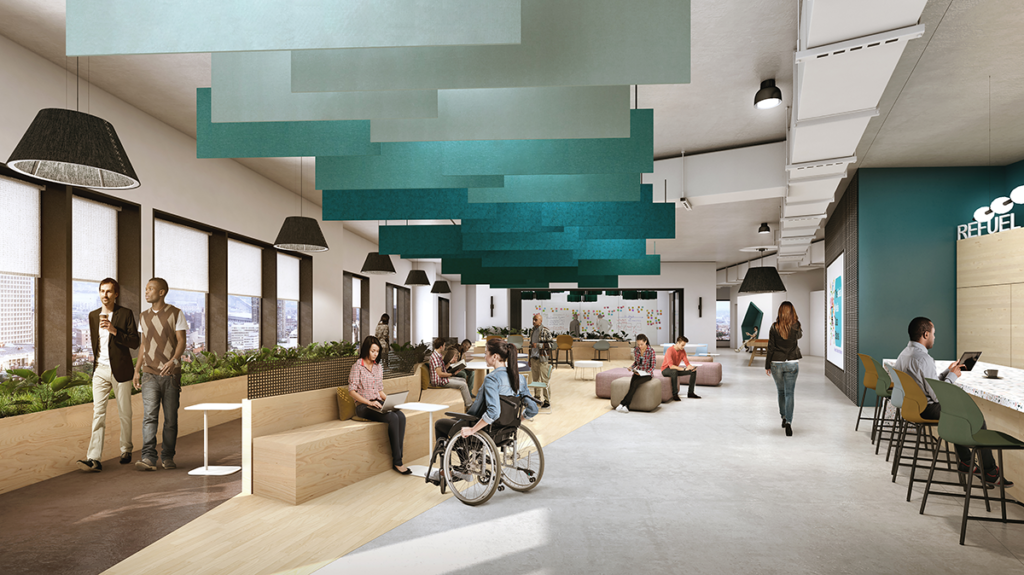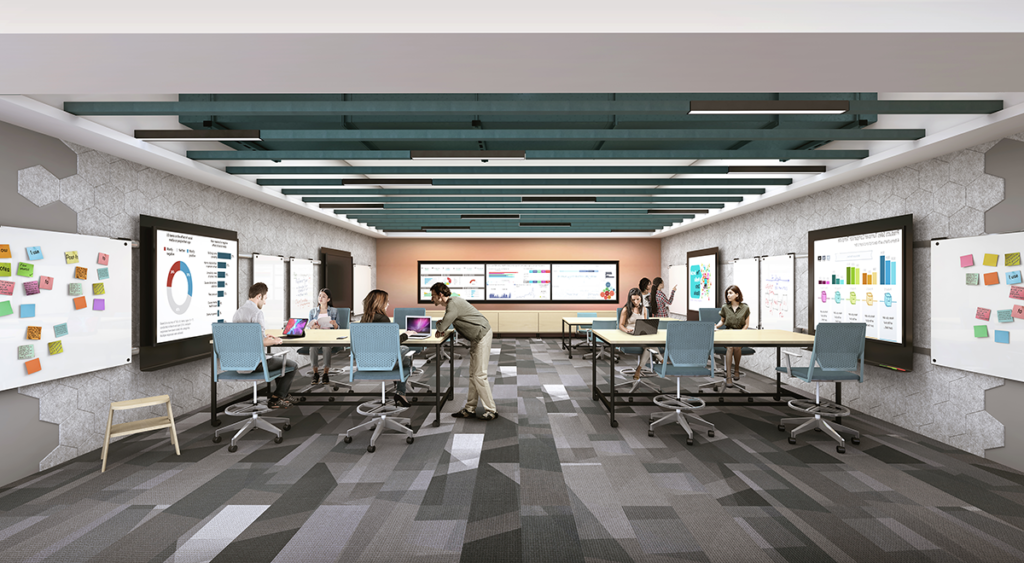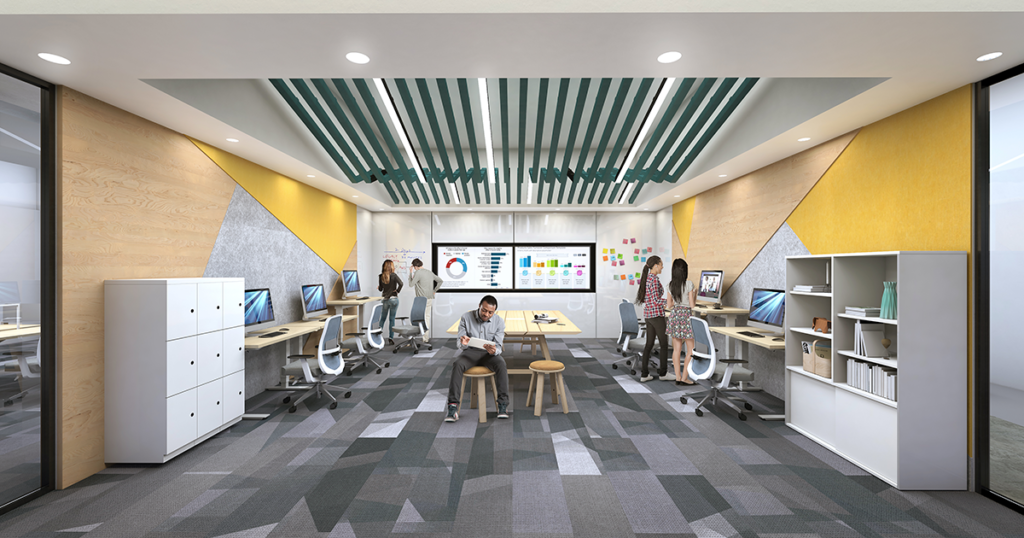 ---
Flourish
This concept was designed for organizations which require encouraging and relaxing environments that enable wellness through biophilia-rich movement. Curved elements and honest, sustainable materials create blurred edges and lines in transitional spaces. These transitional zones highlight wellness and bridge the gap between central social spaces and team neighborhoods. This design is best suited for companies with a focus on wellness, growth and sustainability.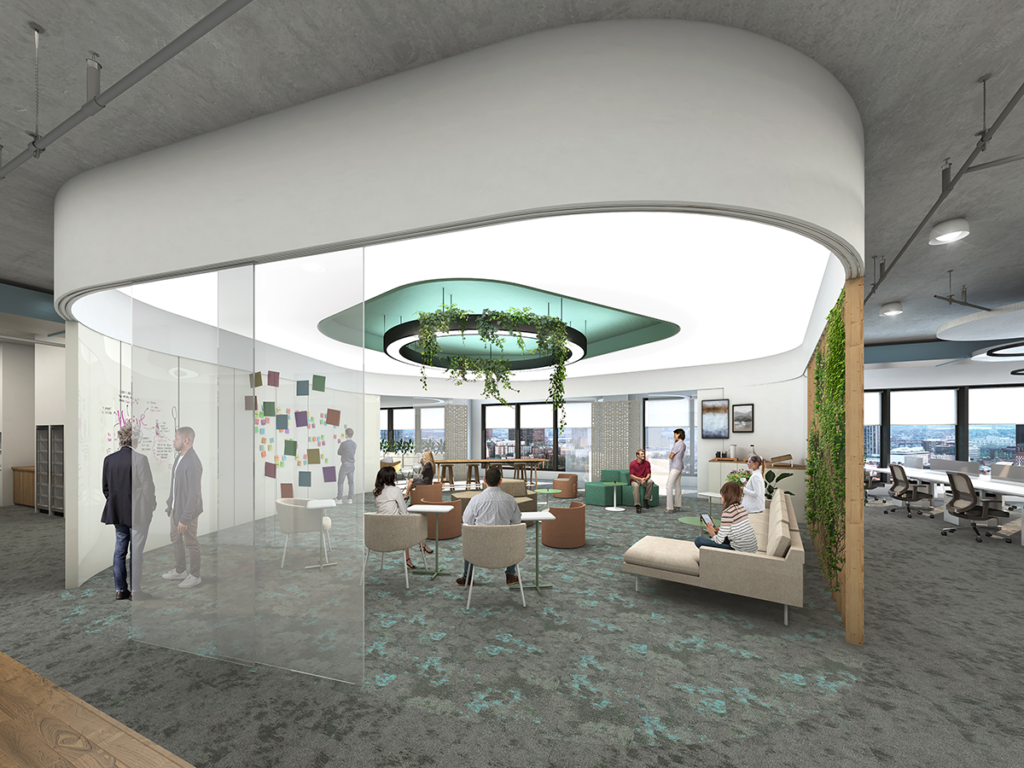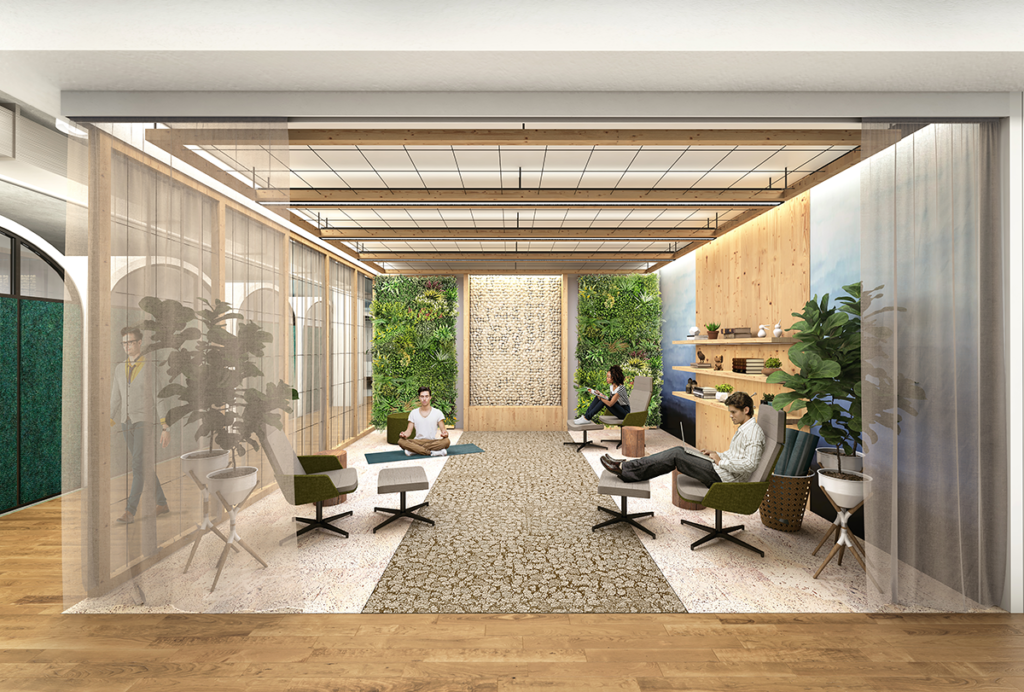 ---
Elevate
This concept was designed for organizations which require a hospitality-inspired, social and beautiful space. Intentional detailing, clean lines, and rich layers of texture create a sophisticated office experience that evokes a convivial, familiar feeling for end users.  This design is best suited for companies with a focus on professional services, community relations and organization.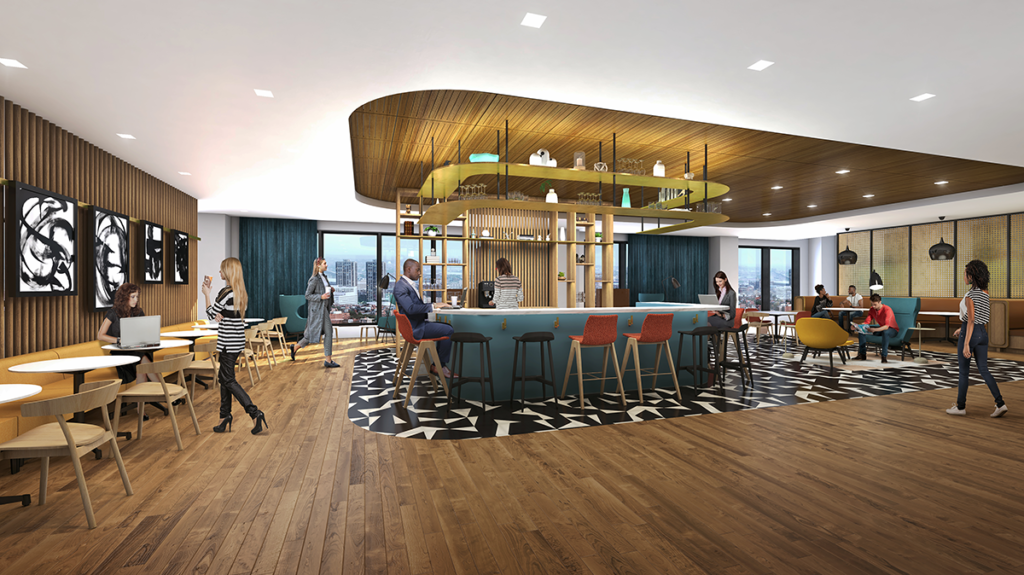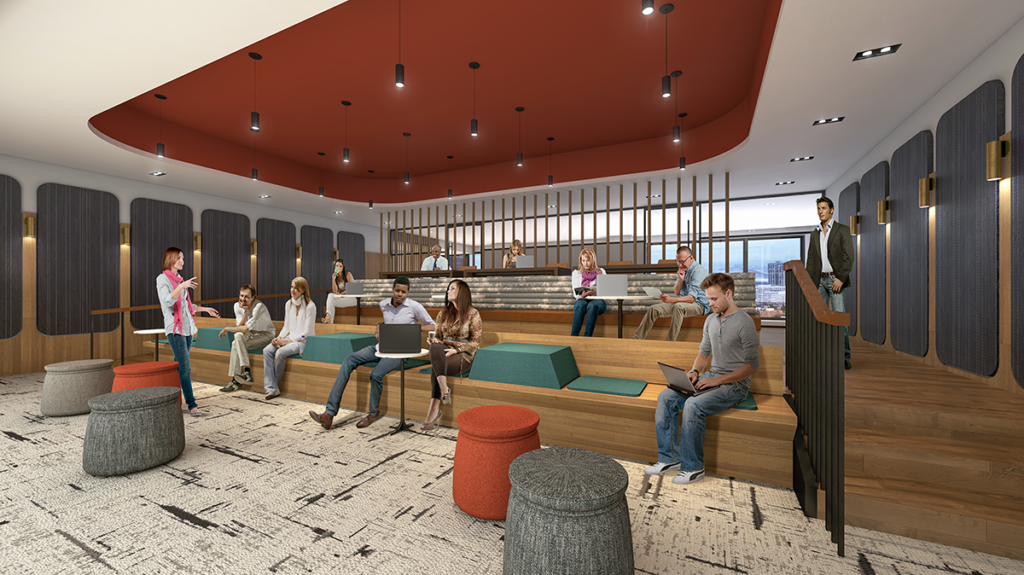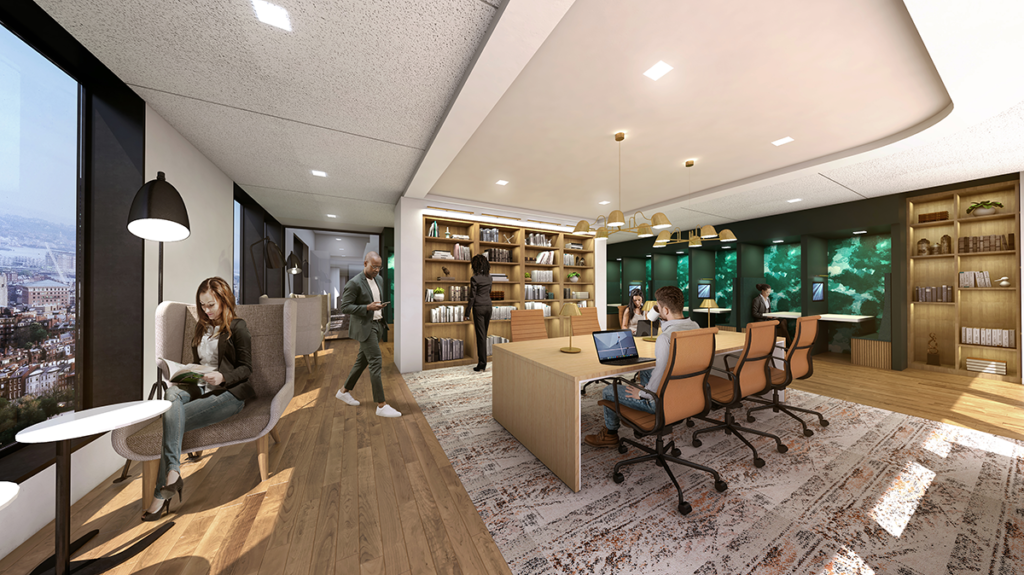 To learn more about this project and how industry leaders are harnessing power of product development methodologies to transform the traditional design process from FOX Architect's Christina McEnroe, register for the "Productizing The Design Process" CEU session scheduled for June 14, 2022 at 12:30 EST/ 11:30 CDT. To register click here, NeoCon | Virtual CEUs and search "Industry Directions Track."
To take a deeper look at JLL's Experience/Space click this link: https://experiencespaces.jll.com/