by Frank D'Andrea, Project Architect at FOX Architects
Welcome to the first installment of Frank's Field Notes: a log of my journey through AIA's Christopher Kelley Leadership Development Program. If you haven't read the excellent introductory piece, I suggest you do so before continuing. It gives some great background to the program and what it is all about.
Without further ado, let's dive right in! The Christopher Kelly Leadership Development Program (CKLDP) always begins with an orientation of sorts; we call it bootcamp. No push-ups here, though! Bootcamp is a way for the CKLDP executive committee to set the stage for the next nine months and help us scholars dive in and lead the program.
Bootcamp began with a welcome luncheon and a presentation by Rachel Zsembery, AIA, Vice President at Boston-based Bergmeyer Associates. Titled, "Practicing with Purpose," her argument was that leadership requires a focus and a goal to work toward. Rachel presented her personal framework for effecting goals through leadership, sharing examples from her efforts to shift the operating culture at her firm. Part of Rachel's framework is to approach cultural environments the way you would physical environments: with design. She advocated for 'designing' the environment in which you want to lead —  molding your culture to your leadership mission. As a designer, I find this very interesting. I'm constantly engaged in shaping physical spaces and environments, but I haven't thought about the fact that I have the power to design nontangible, cultural spaces and apply my skills in new ways.
We also heard from Shannon Kraus, FAIA, Executive Vice President at HKS. Shannon shared his conviction that leadership is about being of service to a community and that the only way to progress in your own career is by lifting others up. I've always thought that leadership, at its core, is about serving others, but I hadn't considered this service as a means through which my own development can continue and flourish. I appreciate this encouraging insight.
I'm looking forward to getting to know my fellow CKLDP scholars. Each scholar introduced themselves to the group with a brief, PechaKucha-style presentation, followed by our first collaborative activity as the 2018-2019 class. Because we have so many important topics to cover throughout the program, our group brainstormed ideas and approaches for each session. Paired with another scholar, I will lead Session 3: The Art of Negotiation. Scheduled for December, we'll be talking about various aspects of negotiating in the architectural profession. I'm excited to dig in and plan our session!
The day was focused on introductions, but I still came away with interesting insights and new ideas. I'm looking forward to the first scholar-planned session next month, which will enable lively discussions with like-minded peers. This is only the beginning, and the most exciting part is yet to come! Stay tuned for the next installment of Frank's Field Notes!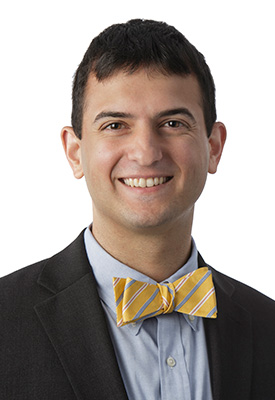 Did you miss the introduction?