It was a dark and stormy night, and somewhere in downtown Washington, DC, there were poorly designed office buildings . . .
This Halloween, forget haunted houses and step inside the spooky, ghoulish past of these notable DC office buildings. You'll see dark and dreary interiors, facades you can't un-see, and retail storefronts so creepy, you'll run down the block! Enter into this terrifying nightmare if you dare — because there's nothing more frightening than bad design . . .
The Legend of Alexander Court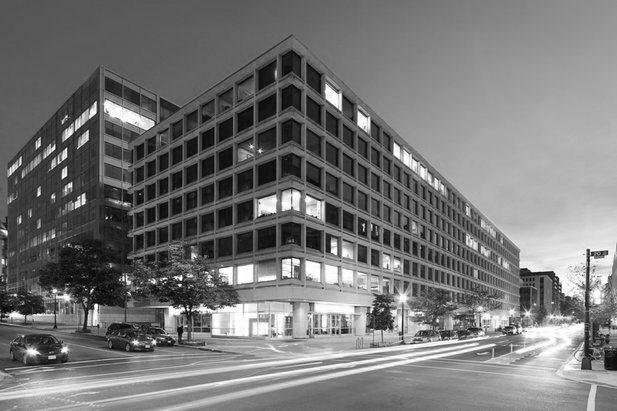 Legend has it that what we now call Alexander Court was once two, separate office buildings. See that hulking, concrete facade? That's the ghost of 2000 L Street! If you dare to look beyond, 2001 K Street lurks in solitary isolation, towering four stories above 2000 L Street with a chilly air of 1980s detachment.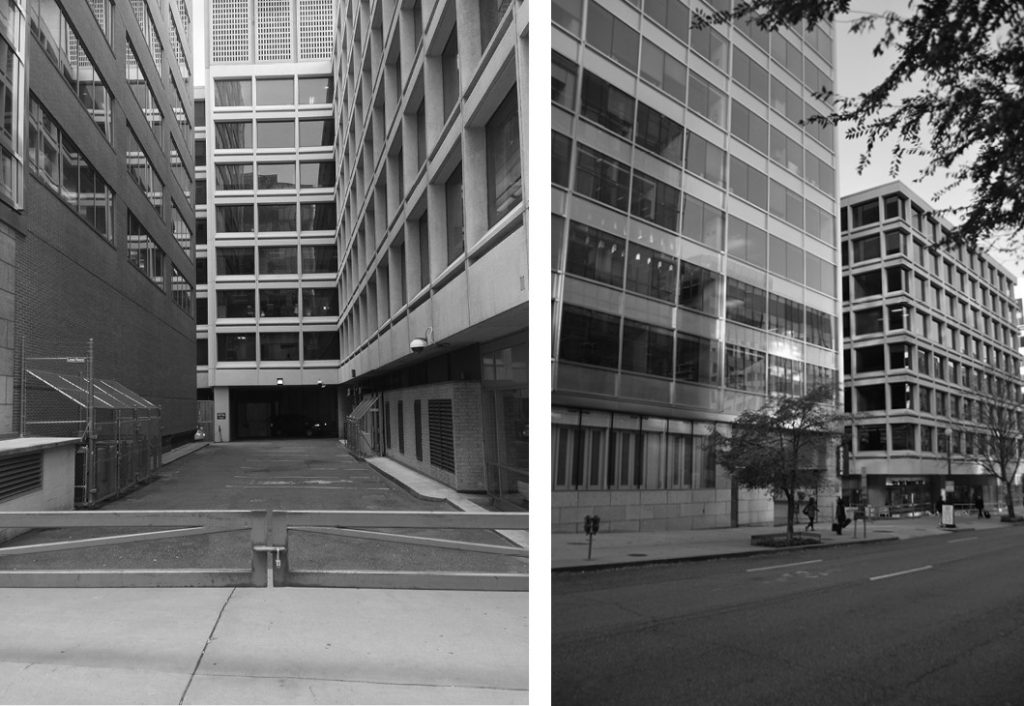 Between the two buildings stood a hostile, urban void no person dare enter. It was as unwelcoming as it was unsightly, with an odor of garbage and diesel exhaust hanging in the thick, humid air. Indeed, no one was ever meant to spend time in this space, much less socialize or hold a meeting. To welcome a new client in this space was to ruin your career forever. No one would ever think of such a thing!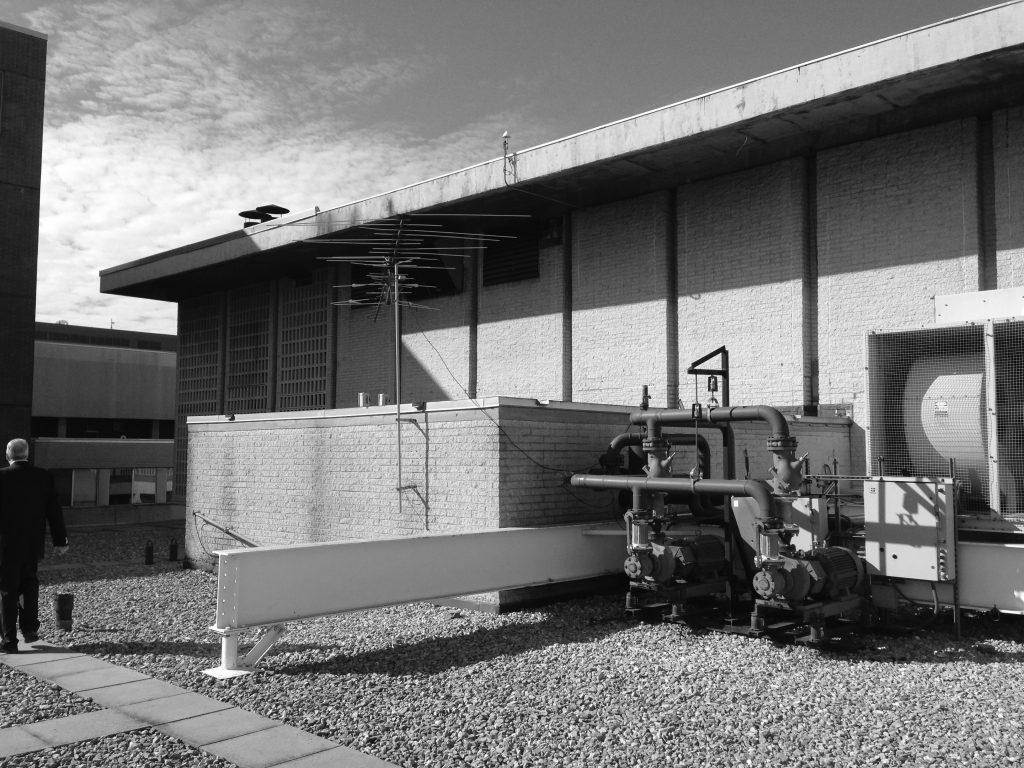 The roof of each building was a wasteland of mechanical equipment and gravel. To go up to the roof was to escape the terror within each building only to enter not a lush, green paradise, but a landscape of futility and despair. Those who dared to dream of rooftop amenities were flying too close to the sun, for at the time, the District's Height Act would not permit the fulfillment of such verdant visions.
Are you brave enough to see how the story ends?
The Tale of 1901 L Street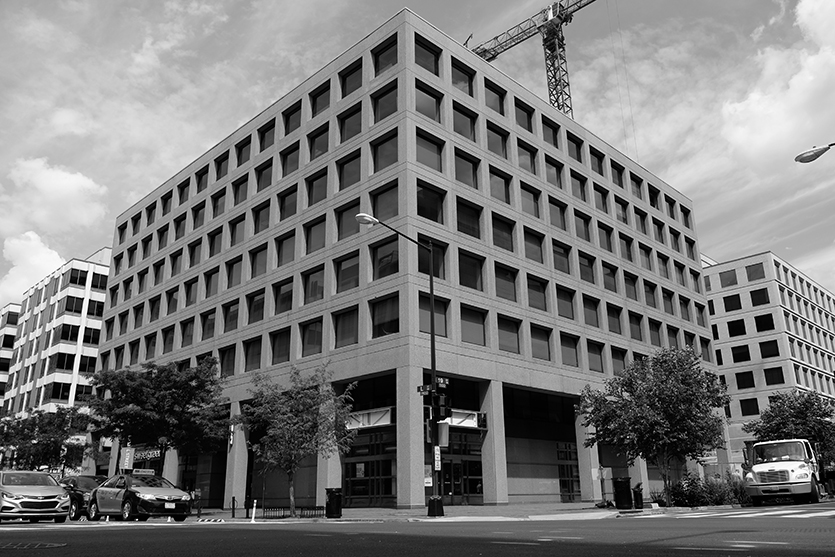 In the heart of downtown DC was once a cavernous arcade. The shadowy abyss loomed so large, frightened tenants would scurry between its formless columns to enter their workplace in the depths of its daylight-deprived, concrete bowels.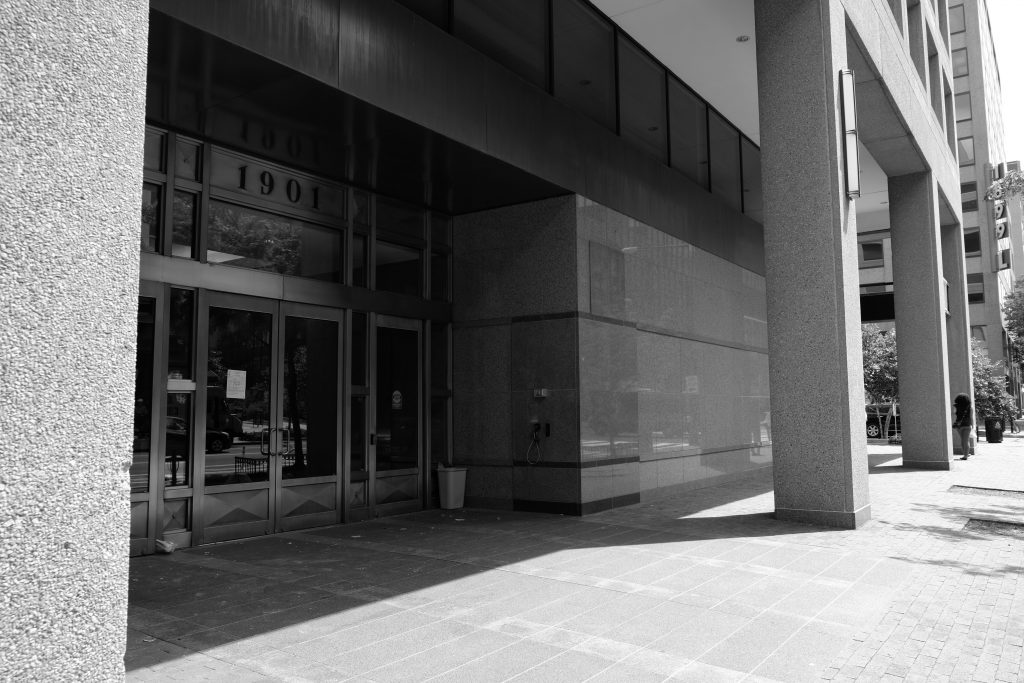 It was an eyesore and an enigma: why set the main entrance so far inside the drafty arcade that no one can find the entrance, much less desire to enter? What were they hiding within the fortress of 1901 L Street? Some speculated it was a secret government outpost, while some thought it was probably just a terrible fad from a bygone era. The mystery and intrigue were working against the property owners, as no one wants to work in a building resembling a dungeon.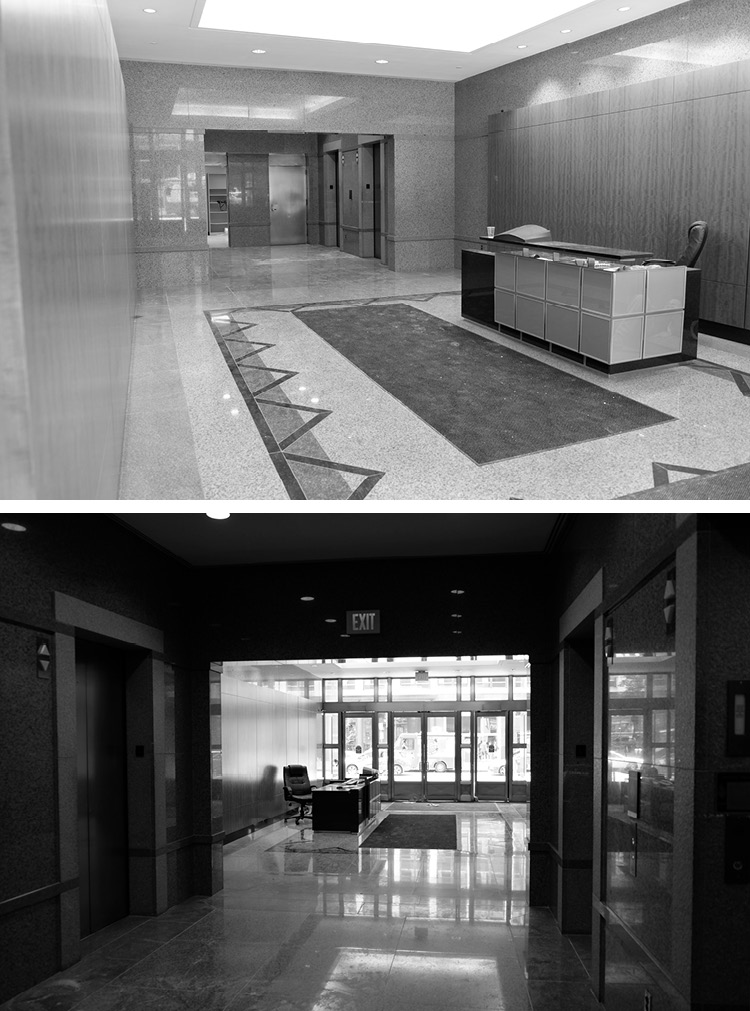 The amenities were sparse. The finishes were orange-toned wood paneling and glossy, speckled marble. The darkness was so overwhelming, it was said that a day spent in 1901 L could make you go mad for lack of natural light. It seemed that all around 1901 L Street, downtown Washington, DC was changing, yet inside the building, time seemed to stand still.
Venture on and learn about 1901 L Street's fate.

The Mystery of 440 First Street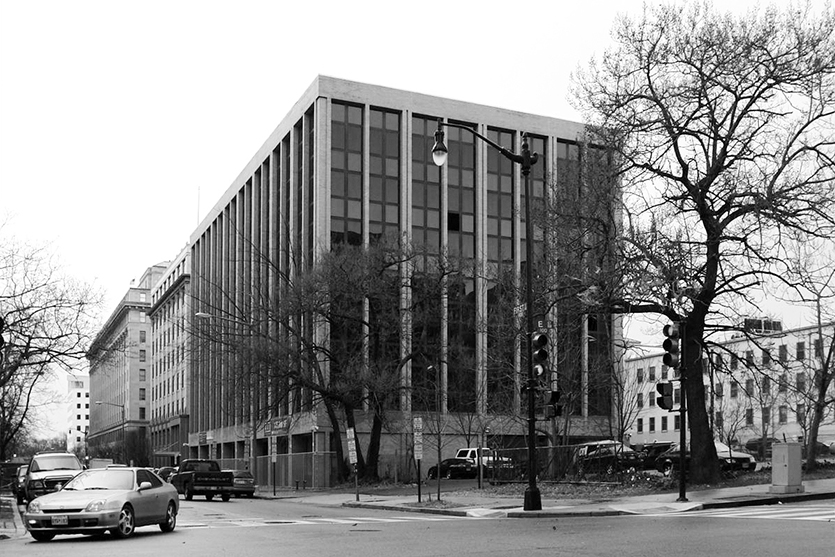 No one knew very much about 440 First Street. Situated between Union Station and the United States Capitol Building, lobbyists would cross the street and quicken their pace to pass by 440 First Street unscathed. A solitary monolith of long-forgotten good intentions, the building had seen better days and higher occupancy rates.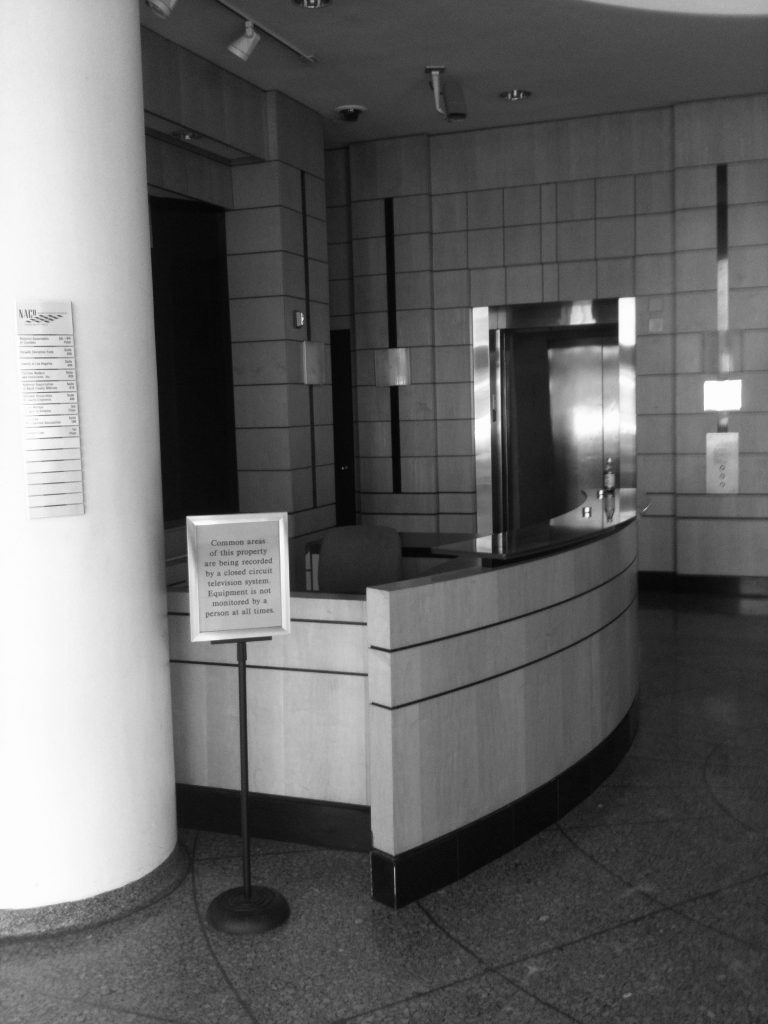 Perhaps what passersby instinctively detected was that 440 First Street was at the end of its useful lifespan — it was already dead! It wasn't just its looks that were out of date; the building was a hotbed for energy inefficiency and poor indoor air quality.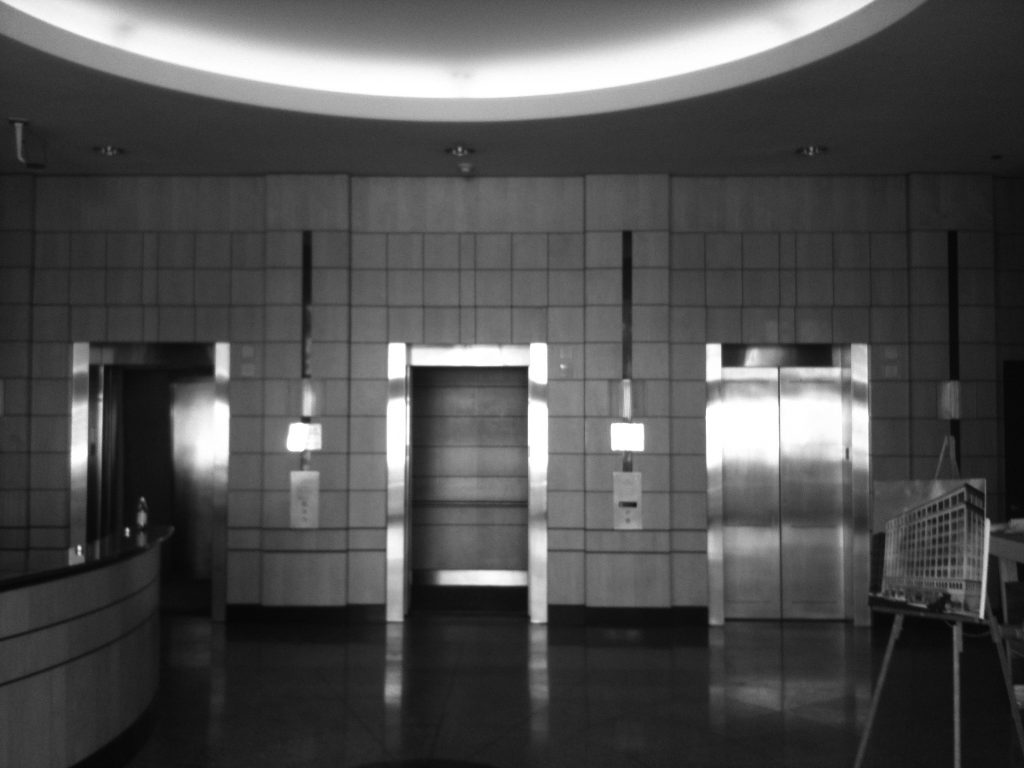 The narrow floor plate, central core, low ceiling heights, and lack of daylight created labyrinthine interior spaces that would haunt your dreams. We would show you more, but we can hardly bear to look ourselves! Most people thought it would be better to tear down all traces of 400 First Street and forget it had ever existed, but some people had other ideas . . .
What happened to this old, scary building?