FOX Architects respectfully recognizes National Hispanic Heritage Month. At FOX Architects, we understand the power of collaboration and the unique perspectives that diverse backgrounds bring to our work. During this special month, we honor the cultural richness and the extraordinary talents of Hispanic architects, designers, and creatives who have shaped our built environment in profound ways. Their bold ideas and innovative designs have not only transformed skylines but also inspired generations of architects and designers to think beyond boundaries.
Immerse yourself in the world of Hispanic heritage and color, where inspiration awaits.
---
Growing up in the vibrant city of San Jose, California, I couldn't help but be influenced by the rich tapestry of Hispanic heritage that shaped its culture and surroundings. As a child, I was enamored by the intricately cut paper banners that adorned eateries during special occasions, the woven hues of Serape blankets, and the bold, glossy ceramic dishware embellished with intricate patterns. These vibrant expressions of color left a lasting impression on my creative soul and sparked my fascination with the power of color.
As a designer, color has become an inspiring and foundational aspect of my creative journey. In the spirit of honoring Hispanic heritage and celebrating the transformative nature of color in the month of October, this article highlights architects of Hispanic heritage who have made remarkable use of vibrant hues in their work.
One project that holds a special place in my heart and conveniently nestles near San Jose State University, where I later pursued my college education, is The Children's Discovery Museum. Designed by the renowned Mexican architect Ricardo Legorreta, this imaginative and sophisticated structure boasts simple geometric forms that are elevated by the striking use of purple adorning its stucco facade. The vivid purple hue not only adds visual interest but also captures the essence of playfulness and curiosity that permeates the museum's atmosphere.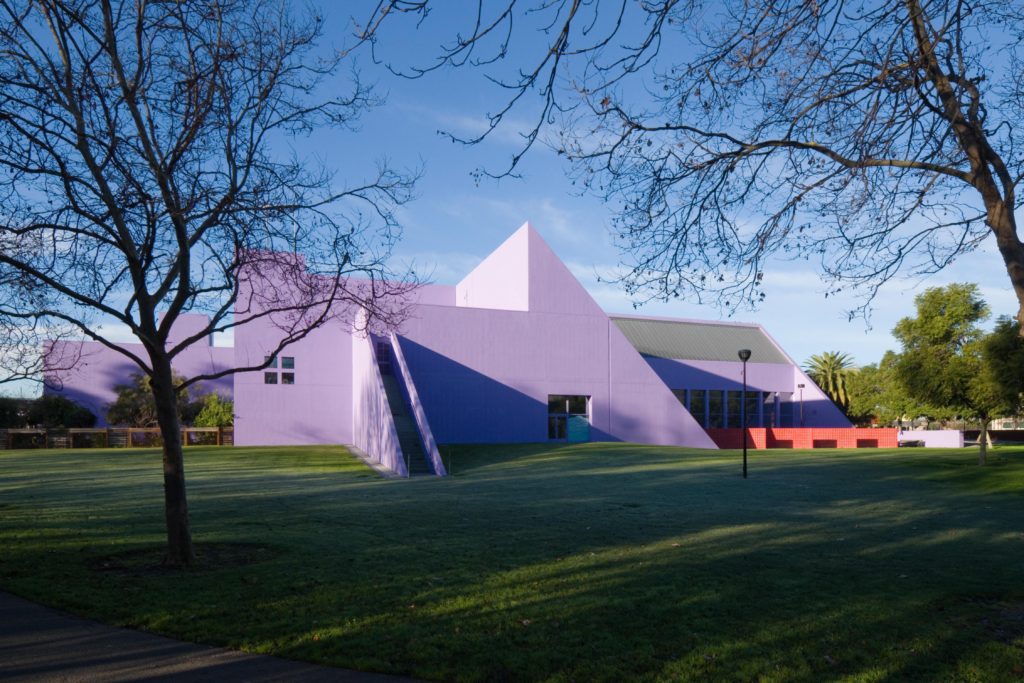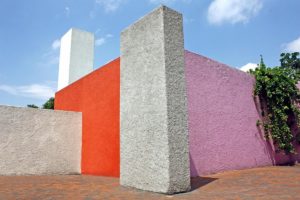 Similarly, the work of Luis Barragan exemplifies the bold and unapologetic embrace of color. What sets Barragan apart is his ability to harmoniously integrate bold colors, texture, and natural light. In today's contemporary design, we often underestimate the power of uniting these three elements to convey a cohesive vision. Without the support of texture and light, using bold washes of color can feel contrived, thoughtless, and lacking in depth. Casa Barragan, pictured to the right, perfectly captures the marriage of texture, light, and color, creating a symphony of sensory experiences.
These exceptional architectural works not only serve as a celebration of the architects' Hispanic heritage but also showcase their fearless and powerful use of color. Each hue serves as a storyteller, evoking emotions and creating unforgettable connections with those who experience their designs.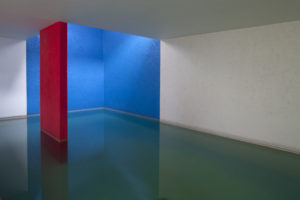 By shedding light on the legacy and contributions of these architects, we pay homage to their profound influence on Hispanic architecture and the enduring impact of color in design.
Color has the ability to transcend cultural boundaries and create meaningful connections. It can evoke a sense of joy, curiosity, and wonder, transforming spaces into immersive experiences. Let us continue to explore the depths of color and embrace its transformative power in our own creative endeavors.
Credits:
Cover Photo: Ardila, Julia. "Color Blocking 101: An Architecture Tour of Luis Barragán's Mexico City." Kriteria, kriteria | Latin American Design blog, 25 Oct. 2019, www.kriteria.co/design/luisbarragan.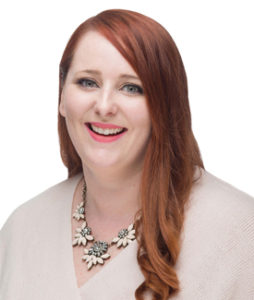 About the Author:
As Project Designer at FOX Architects, Molly Johnson is committed to creating cohesive spaces that tell unique stories and elevate brands. With a focus on collaboration and strategic thinking, she brings a fresh perspective to every project she works on, ensuring that spaces are not only aesthetically pleasing but also functional and efficient. Her deep understanding of color theory and material selection ensure that clients' spaces perfectly align with their brand vision. Molly's penchant for solving the most complex building code challenges with ease, sets her apart as a leader of her craft. Her passion for mentorship extends to guiding junior staff to excel in all areas of design, cultivating a culture of growth and innovation.